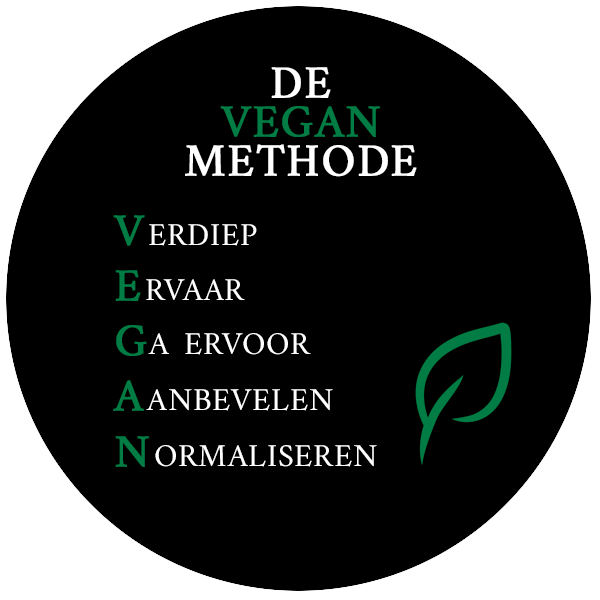 De Vegan Specialist is erop gericht om bedrijven wegwijs te maken in de vegan wereld, en handvatten te geven om duurzamer, gezonder en klantgerichter te kunnen werken.

We gaan er samen aan werken om duurzamer en gezonder te werk te gaan en jouw ecologische voetafdruk te verkleinen. Hiermee vergoot je uiteindelijk de doelgroep voor je bedrijf.

Doordat veganisme een sterk groeiend begrip is, en ook het aantal veganisten wereldwijd sterk aan het groeien is, is dit de tijd om daarop in te springen!
Ik maak je wegwijs in de vegan keuken.
Ik help de kok en inkoper op weg naar een nieuwe manier van koken en inkopen.
Ik help op verzoek om de menukaart aan te passen.
Ik zorg ervoor dat je klaar bent voor een nieuwe doelgroep en zal je daar introduceren.
Ik zorg ervoor dat je relatief eenvoudig meer omzet kunt genereren.
Ik help je op weg om van jouw bedrijf ook een gezonder en duurzamer bedrijf te maken.
Ik geef je handvatten om niet alleen je gasten maar ook je collega's gezondere alternatieven te bieden tijdens hun welverdiende pauze.
Ik verplaats je in de gedachtegang van de veganist.
Ik leer de collega's om mee te denken met de gast.
De vraag naar plantaardige gerechten zal de komende jaren alleen nog maar toenemen.
Na mijn training speel je niet alleen hier beter op in maar draag je ook bij aan het noodzakelijk veranderen van de manier waarop wij nu met onze consumptie en de aarde omgaan.

Ook leuk; plantaardige producten hebben ook nog eens een langere shelf life!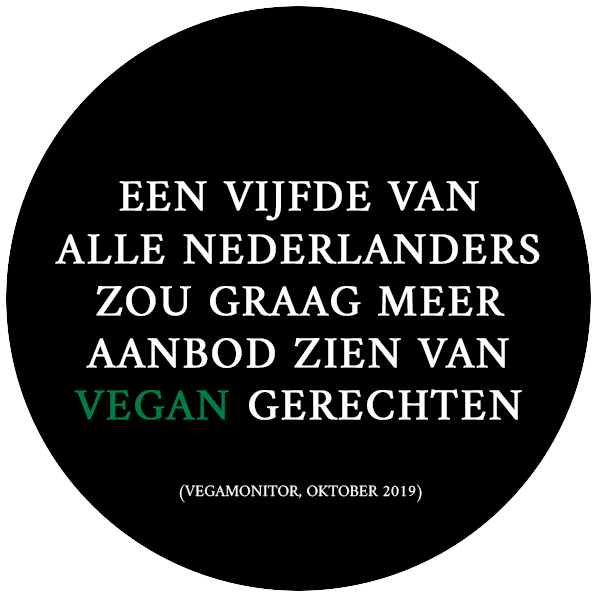 WAAROM NU?
Vega(n) is anno 2021 meer een mainstream lifestyle dan een trend.
Jongeren eten regelmatiger zonder vlees of vis.
Helft van assortiment in retail en out of home zal naar verwachting binnen 5 jaar vegetarisch zijn.
Aanbod verrijken met vega(n) alternatieven is een must voor ondernemers.
Door corona zijn mensen bewuster geworden van hun gezondheid en passen daar hun leef- en eetpatroon op aan.
Unilever wil de komende vijf tot zeven jaar hun omzet in vegetarische/vegan producten vervijfvoudigen.
Meer en meer mensen zoeken naar restaurants met een vegan keurmerk.
Bron: Misset Horeca
My only regret about going vegan is not doing it sooner."
---
Als ik bij je langs ben geweest heb je niet alleen meer inzichten en praktijkvoorbeelden, maar krijg je ook nog eens de mooie startersgids 'Easy Peasy Vegan' cadeau. In deze startersgids vind je tevens alle voordelen van veganisme, waar ik in de training verder niet te veel op in zal gaan. Wil je jezelf alvast een beetje wegwijs maken dan is de site van de Nederlandse Vereniging voor Veganisme een mooie start.
---